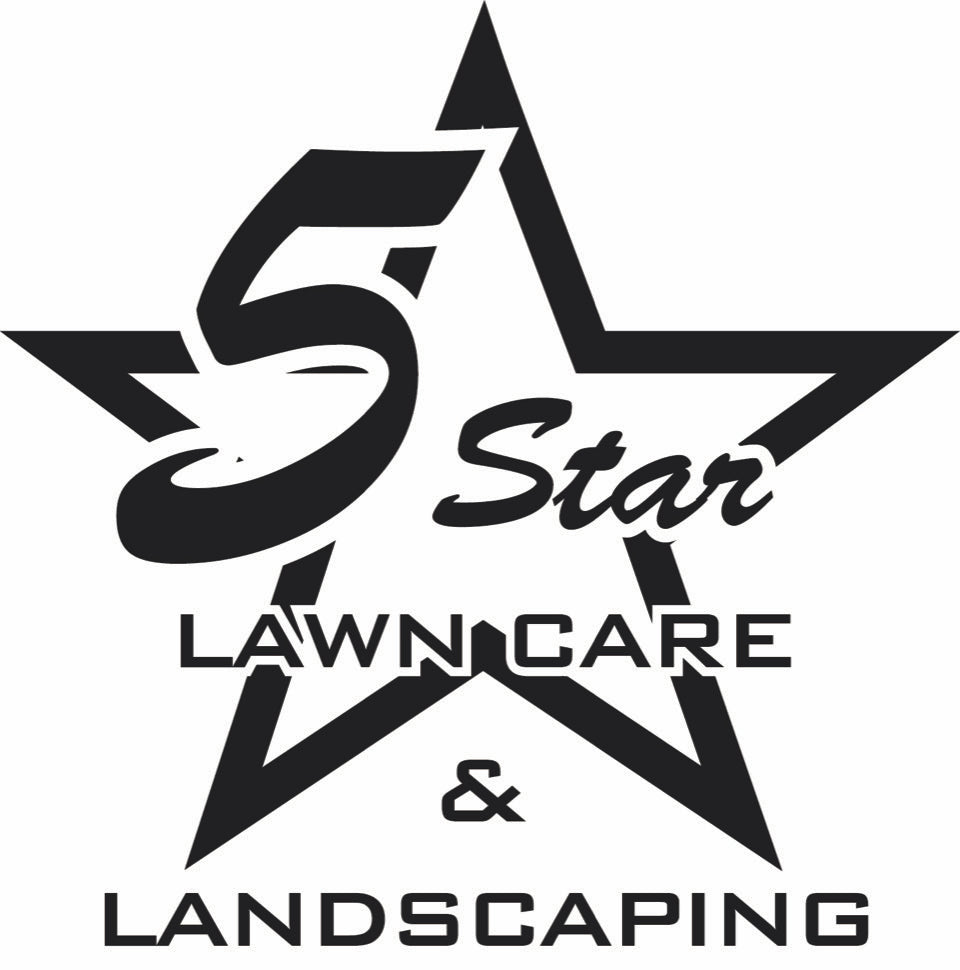 If you've had a positive experience with Five Star Lawn Care and Landscaping, please use the Contact tab and send us a message! 
We love to hear about your experiences because it helps us grow as a company. 
We will include your name and message on our "Reviews" page or if you would like to remain anonymous, just let us know and we'll leave your name off.
Check out what others have already shared!
"

Thank you very much for sending a crew immediately to clear our weeds and fence . It's a pleasure doing business with you and we appreciate your prompt attention and excellent work

"
"

A huge thank you for mowing the hillside this summer!! Keep up the good work. I can't tell you how great it is to look at the back yard and see it nicely mowed. Thank whoever mows for all the fantastic work. We will continue on with your services !!!

"
"

Your guys did an Amazing job with our mulch install. Your crew was beyond polite, knowledgeable and very very respectful. My husband and myself are very pleased to have worked with you guys and will continue to do so. I will recommend 5 star to anyone that asks of a quality landscaping company. Thank you so much!!

"
"

The complete install looks really good at City Hall, thanks for the hard work.

"
"

Thank you! I have recommended your services to all the new neighbors in our area.

"
"

Our property has never looked so good!

"
"

When you see the size of this company and the history that brought Chad to this level of business, you know Chads doing something right. His dedication to quality of work, his knowledge of job detail and foresight to lead the property owner in the right direction makes me comfortable hiring 5 Star to do all of our work. When you're looking for dependability, consistent quality workmanship, and a high level of care, look at 5 Star Lawn Care

"
"

Just wanted to thank your company and staff for a great job! Working with your company was a pleasure. Everyone we spoke to, both over the phone and directly, was professional and courteous. And, best of all, our grass is coming in very nicely! We would recommend your company in a second! Thanks again!

"
"

We just wanted to let you know how pleased we are with the work you did. It is amazing what you transformed the property into. It was such a pleasure to work with all of you! We loved all the ideas you had for the landscaping and how great everything flows. Thanks again!

"
"

You guys did a great job with the yard this year!

"
"

The couple times we've had anything substantial, it gets plowed pretty quickly, so tell your team thank you for being on top of it and all you guys do!

"
"

Our property has never looked so good!

"
"

Your team is really turning this place around, LOOKS AMAZING!!!

"
"

Your guys did an amazing job I'm very impressed with the quality of work and the way they cleaned up after themsleves.

"
"

Everything looks great, tell the guys they did an awesome job

"
"

What an impressive job your guy did on the pasture! It was a disaster and he made it look great! Thanks.

"
"

I have used five star many times and would not use anyone else. Their job is superb and their price is very reasonable. Last but not least, they will not charge you any more than necessary, they are very very honest. Everything I look for in a great lawn care company that cares!

"
"

One word-AWESOME!! The 5 star team did a fantastic job, I was absolutely flabbergasted by the job they did for me. My gardens were a bit unruly, to say the least, and they made them look so neat and manicured...just perfect. I can't wait to have them come back again. Heidi was very helpful when I met with her. This was my first time using a landscaping service, so I was a bit nervous regarding the cost, but I found them to be affordable and worth every penny. I love coming home every day and seeing how beautiful it looks. It's only been a week, and I have already gotten so many compliments.

"
"

Work crew that came out and cleaned out my raised flower beds around my house and replaced it with river rock. Very professional workers were amazing. Worked nonstop to get the job done in the time frame quoted very happy. Would recommend them to everyone. And the price was great.
"

Have used 5 Star for 12+ years for all your lawn care needs. Very satisfied.